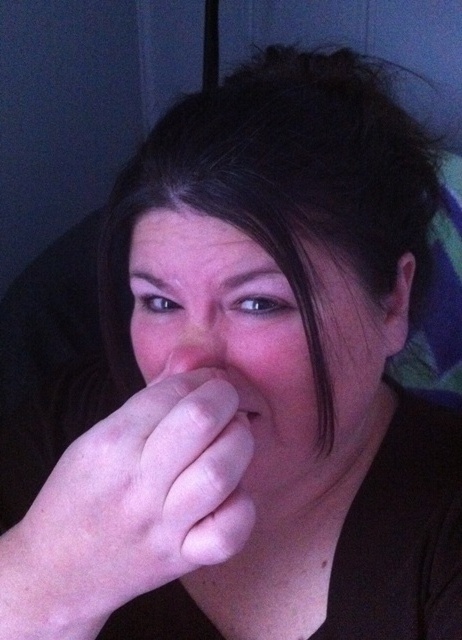 This post has been a long time coming. It's been almost 3 full months now since I've moved into my new place. The reason I'm writing this is because I wouldn't have been able to make this happen without the help of a lot internet marketers or the fact that I work from home and make a good income – working from home really does give you so many opportunities!
My Son Moved In With His Dad
Let me back up for a minute. A couple years ago my son made the decision he wanted to live with his dad full-time. I've always told him if he ever decided he wanted to do this I would support his decision and let him go…but honestly, I never thought he would make the decision. But he did and at the time when the move happened I was living 45 minutes away from his dad. In Northern Michigan, 45 minutes in the winter wasn't an option for me (winters are really bad here and I don't do well with winter driving – kind of ironic seems how I've lived here my entire life lol).
The Stinky Smokey Apartment
So, I made the decision to move to the town where my son was so I wasn't so far away. It's 'easy' to pack up and move when you work from home
While a one bedroom apartment wasn't the greatest option because it meant no bedroom for my son, that was what worked for me at the time.  After almost two years of living in this apartment I couldn't take it anymore. The person below me was a smoker. And the smoke came up through my vents and was so strong, it was like they were in my apartment smoking! (the picture above is me plugging my nose one day because it was so stinky) I was sick all the time and I know the second hand smoke played a huge role in that.  Plus, my son needed a bedroom so he could have his own space. I knew it was time to get out of there.
The end of December I started scouring the local papers plus Craigslist in search of the "perfect" new place. And I found it – a charming 3 bedroom, 1 1/2 bathrooms, full basement and view of the lake! The problem was coming up with a lot of money all at once (security deposit & first month's rent). It was right after Christmas and a huge ($1,100.00) car repair bill. My savings account was pretty much depleted. So, I pushed it to the back of mind and didn't think much more about it…until a week later when the landlord called and gave me the news that out of the other people that looked at it, he wanted me as a renter. I was stoked but the problem still was coming up with so much money all at once.
The Smoked Out Fire Sale
That's where Kelly McCausey of Solo Smarts and so many other internet marketers came into play. Kelly came up with the idea of doing a fire sale which we called "I've Been Smoked Out Fire Sale" because I literally was being smoked out of my apartment! I only had a few short weeks to generate a lot of income and this was my first experience with a fire sale so I wasn't sure how it was all going to play out. At first, I didn't think many people would want to donate their products for the sale. I mean honestly, that's asking a lot of someone – to just give their product away for free to be included in a sale where none of the money made goes to them!
But I was soon reminded of how generous, thoughtful, helpful and kind the internet marketing and work at home community is – I couldn't believe all the people that were donating products! The package that came together to be sold for the sale was AMAZING! I don't remember off the top of my head what the total price was if you had purchased the products individually, but it was a lot and this package was selling for only $14!  With such awesome products available and such a low price, people were picking it up left and right. I was amazed at how much money ended up coming in from the sale. It was enough to pay security deposit, first month's rent and have a little left over!
Moving Into The New House!
And by the end of January I was moving into my adorable new house. The first weekend my son stayed with me he was pacing through the house and when I asked him what he was doing he said, "mom I just like having the space to walk around." I guess I didn't even realize how much the small space of the one bedroom apartment was getting to him.
I wake up every day and smile as I walk through the house. I love how bright it is with all the windows. I love the big deck (even though it's been too cold to put it to use). I giggle sometimes when I get to choose from 2 bathrooms! I just got a washer and dryer (thanks to my mom & step dad) and no longer have to go to the laundromat – I now love doing laundry. My son has a bedroom and his own space. I have room for my son to have friends over. I don't inhale second hand smoke every single day, all day long. I absolutely LOVE my house and am so blessed to be in it.
And all this couldn't have happened without Kelly and the work at home community or the fact that working from home gives me the ability to have the income I need to afford the new place.
Video Tour Of The New House
And now, I invite you to take a video tour of the house you helped me get into! (The video doesn't do the house justice – it's so cute and perfect for my son and I and it's hard to show all the space in a video. Not to mention the video quality isn't the greatest!).   Here's the video:
Tishia
I've had so many people ask me about Mom Masterminds and say they want to join but they just couldn't swing the monthly payment. Believe me, as a single mom I know how difficult it can be to swing a monthly payment like that but as I've tried explaining Mom Masterminds is worth every penny you pay. Not only is the networking with other like minded individuals invaluable but the learning resources that are at your fingertips is priceless.
I have been a member of Mom Masterminds since I first started my business back in 2006 and I can't even begin to express what it has done for me. I've created friendships, business relationships and learned so many things from being a part of Mom Masterminds!
Recently I learned some very heartbreaking news – Melissa Ingold (you might know her as Internet Marketing Sweetie) lost her little boy in his sleep. The pain her and her family must be going through is something that no parent should ever have to go through. The work at home community pulled together to help Kelly McCausey with a fundraiser she was doing to help Melissa's family cover the astronomical costs of the funeral. That's how the awesome crazy deal of being able to join Mom Masterminds for only $100 came about.
The fundraiser is officially over because the community raised enough to cover the cost Melissa's family needed but Kelly McCausey has kept the special price of being able to join Mom Masterminds for just $100.00 open through today July 15th. Starting tomorrow July 16th the price goes upt o $250.00.
For the second year now I got to take a road trip to Canada to meet up with some other Mom Mastermind members. Last year I went with Kelly McCausey, Kim Smith and Cindy Bidar. This year 'the gang' consisted of Kelly McCausey, Angel Williams and Mary Lutz and of course myself. I missed having Kim & Cindy with us, I wish we all could have made the trip this year!   We met up with almost the same group of ladies as last year (Imie Belanger, Angela Wills, Lexi Rodrigo & Sharon McMillan). Last year there were a few others that joined us that weren't here this year.
I love Canada and wish we could have stayed longer but I'm blessed to be able to have said that we spent 1 1/2 days up there. I love the in person experience. It's so different than just connecting with them all online. There's always so many laughs, lots of food but most of all the love the business conversation that always comes up
Here's a dorky little video of our road trip:
httpv://www.youtube.com/watch?v=qspTjPtQbi4
Now I'm looking forward to our next road trip – NAMS 4 in Atlanta, Georgia in August!
Goodness has it ever been a long time since I posted here. You know I find that totally ironic too considering I've recently been working with a new retainer client and one of the things I've been 'hounding' her about is the importance of getting content added to her blog!
So the last post I wrote was back in May (on the 20th to be exact!) and it was titled Will I Win? That post was in regards to waiting to find out if on the 21st of May at the OIVAC (Online International Virtual Assistants Convention) who was going to announced the 2010 Janet Jordan Virtual Assistant Achievement Award Winner.
Quite a bit of time has passed since Friday May 21st when they announced that I was the winner of the 2010 Janet Jordan Virtual Assistant Achievement Award.
It was pretty surreal, and to actually stop and think about it, it still seems surreal to me. Never in a million years did I ever think that I would be chosen as an award nominee let alone chosen as the winner! It's a huge honor and one that I won't take lightly or ever forget!
Friday evening, May 21st at 5:15 pm is International Virtual Assistants Day Celebration. They will reveal the winner of the 2010 Janet Jordan Virtual Assistant Achievement Award – I was one of the nominees this year. +
It's free to attend this portion of the conference & they will be giving out door prizes too!
Would you please join me and we can find out together if I'm this year's winner of the award!
To get to the conference room:
Follow the link above (please join me)
Click on the welcome mat
Click on big red button on right that says seminar schedule
Scroll all the way down to the middle of the page where it shows 5:15 (under Friday) and you'll see the link to the conference room. You'll enter your name but no password is required for this portion of the conference