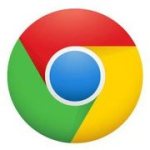 I was a loyal Firefox browser user for a long time, swearing up and down that I would never switch to Chrome because I had heard so many people complain about it (always crashing was the biggest complaint). But then I started having issues with Firefox – it was doing what so many people were complaining Chrome was doing, crashing. So I already had it in my head that if I switched I was going to have issues with it and end up hating it.
That's not what happened at all. Instead, once I downloaded it and learned about all the different extensions available that would help me with different things I was hooked. And now I'm even more in love with it after finding a post over at Solo Smarts by guest blogger Nick Loper of Side Hustle Nation who shares a list of 10 extensions for solopreneurs. Here are a few:
Awesome Screenshot – Awesome Screenshot does exactly what the name would suggest — helps you take awesome screenshots. (let's just say I have been doing this the hard way which he mentions in the blog post).
Resize Window – Resize Window  is a handy free little plugin that will resize your browser window to an array of standard and custom sizes. (there's a good reason why you would want to do this – he tells you in the blog post)
Those are just 2 of the 10 (11 actually cause he throws a just for fun one in there at the end) extensions he talks about.
If you're an entrepreneur and use Google Chrome, take a few minutes to check out this list of Top 10 Chrome Extensions for Solopreneurs.
Photo Credit: Google Camp (Own work) CC-BY-SA-3.0, via Wikimedia Commons