The Solopreneurs Unplugged Vacation
As a solopreneur, the lines between work and life can get pretty blurred – I know because I've been working as a solopreneur since 2006! And when you love what you do, it can be hard to step away from your business for even a day, let alone a week or two. But just because you're the boss doesn't mean you don't deserve a vacation.
In fact, taking breaks is one of the best things you can do for your business. Time away from your desk gives you a chance to recharge, refocus, and come back to your work with fresh eyes and new ideas. Plus, vacations are good for your mental and physical health.
I remember how, up until about 2018, I would go on a Florida family vacation every year with the intention of unplugging. As a successful Virtual Assistant booked with several VIP clients, I would never travel without my laptop because there was always one more client project I "had" to do. While that was true, the real problem was I never set a boundary with myself (or my clients) that allowed me to unplug for a week-long vacation.
In November 2018 when my boyfriend and I started planning our first vacation together I mentioned having to bring my laptop. Without missing a beat, he said, "isn't the point of working for yourself to have the freedom to not work for a week if you don't want to?" And that was the moment I knew it was time to set a boundary and let clients know I would be completely unplugged and unavailable for that week.
That was the most amazing vacation – not just because it was Hawaii, something I'd argue is the most magical place – not Disney World 😉 but because it was the first time I had ever taken a vacation and NOT traveled with a laptop! I came back so rejuvenated, refreshed, and excited to get back to work.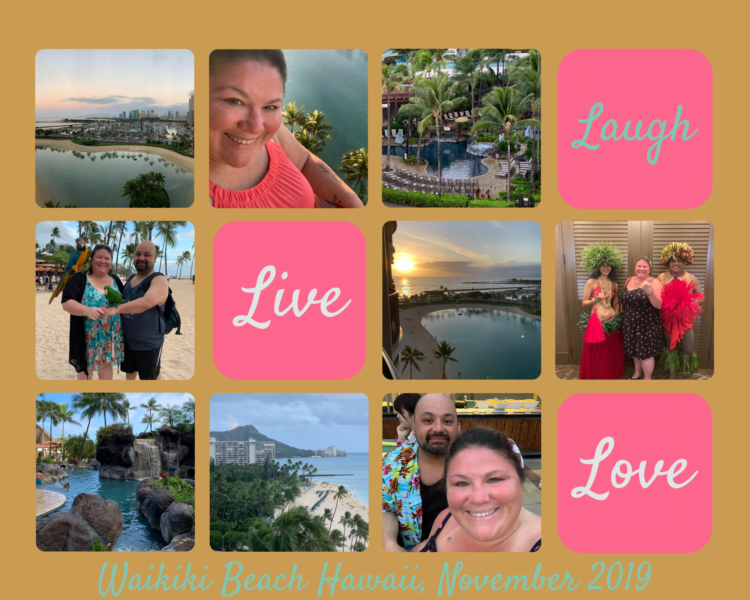 And guess what? Every vacation since is a vacation where I'm unplugged and unavailable and my clients appreciate the refreshed spirit I come back with!
So how do you do it? How do solopreneurs truly unplug and enjoy vacations? Here are 4 tips:
1. Set an Out-of-Office Message
One of the simplest things you can do to ensure that you're not interrupted on vacation is to set an out-of-office message for your email and voicemail. That way, anyone who tries to reach you will know that you're unavailable and when they can expect a response.
2. Hire a Virtual Assistant
Consider hiring a virtual assistant to help with tasks like customer service, scheduling, and social media while you're away. A good virtual assistant will free up your time so that you can enjoy your vacation without having to worry about work.
3. Prepare Ahead Of Time 
Take care of as much as you can before you go. This means finishing up projects, scheduling social media posts, and generally getting everything in order so that you can truly relax while you're away – or get things sent to your virtual assistant so they can take care of things when you're away.
4. Set Boundaries With Your Clients 
Before you even start packing your bags, have a conversation with your clients and let them know when you'll be gone and when they can expect to hear back from you. This will help set expectations and prevent them from emailing or calling you while you're trying to relax. Of course, if you don't work with clients this one won't apply to you 😉
Taking a vacation as a solopreneur may require some extra planning — but it's definitely worth it. Stepping away from your business for even a few days can help refresh your mind, improve your productivity, and give you some much-needed perspective on your work. So go ahead and book that trip — your business (and yourself) will thank you for it later.